Okay Packers fans, let's put that NFC Championship heartbreak behind us and get ready for Green Bay to kick some ass this season. I've waited so damn long for the NFL season to get here and we finally start up tomorrow. The Packers are already facing some challenges before the season even starts, but I think we'll be just fine. So let's get to it.
The best offense in all of football returns to the field tomorrow and I don't really expect anything less than what Aaron Rodgers and Co. did last season. Love watching the boys go to work. They put up some filthy numbers.
Not much to say here. I mean, his play pretty much speaks for itself. Best quarterback in the league hands down. He can make every throw there possibly could be and does so with perfection.
No joke, Eddie Lacy might be the best running back in the league. Such a friggin beast. He's about to overtake Marshawn Lynch as the "beast mode" back in the league. Not only can he truck guys and do great things with hand offs, but he can catch passes outta the backfield effectively which is huge for Aaron when he's scrambling trying to make plays.
The Packers are definitely gonna miss Jordy Nelson, but the combination of Randall Cobb and some other guys will help fill in that vacancy. Randall is an absolute stud who caught 91 passes last year. I expect that total to only increase this year. It sounds crazy, but the Packers might end up with the best QB in football, the best running back in football, and the best wide receiver in football. Incredible.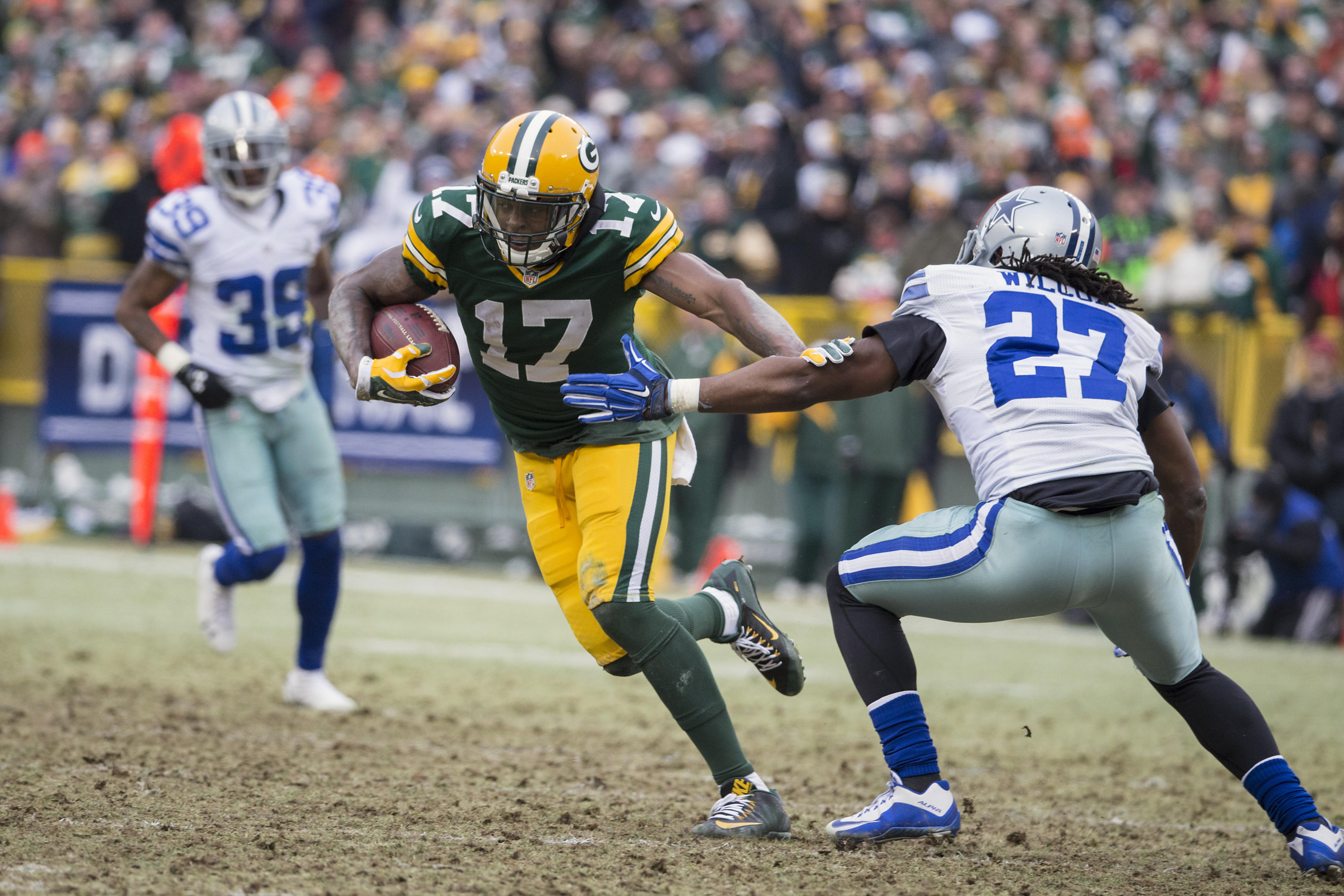 Davante had a breakout game in the NFC Divisional round against the Cowboys last season, and now with Jordy out, I'm looking for a breakout season from him. This kid is the real deal and he's gonna be able to create a lot of opportunities for himself this year. Can't wait to see him emerge as a great #2 option for Aaron.
Other Players to Watch on Offense:
James Jones, WR
James Starks, RB
Ty Montgomery, WR
Richard Rodgers, TE
Andrew Quarless, TE
The defense struggled at the beginning of last year, especially against the run, but they picked it up towards the end so hopefully that's what we see more of this season. They got back to doing what they do best, which is create turnovers. I think we'll continue to see the D improve this season and force even more turnovers.
Clay has had at least 10 sacks in each of his first five seasons, which is pretty damn good. He had to be put at inside linebacker last last season and the defense immediately improved when that happened. I think that was only a temporary thing, but just know that if Clay Matthews is healthy, he'll be a huge impact on this defense wherever he is on the field.
Peppers is getting up there in age, but he had a solid season last year. He's gonna be key again this year to the Packers success on defense. His huge forced fumble in the NFC Divisional round against the Cowboys was one of the biggest plays of the Packers season. Hopefully he can continue to be a more than adequate pass rusher even as he gets older.
Sam Shields didn't have his best season last year, but he's still a talented guy and I expect a bounce back season from him. He's the Packers best cover corner, and he'll lead the way for a secondary that will intercept a lot of passes.
Another guy who will help force a lot of turnovers is Ha Ha Clinton-Dix. He had a pretty solid rookie season, and even though he had two interceptions in the NFC Championship game, he should've had three and should've picked off a two point conversion attempt as well. But that's behind us. He was an immediate impact in the secondary last year, and while Morgan Burnett had a strong bounce back season a year ago, Clinton-Dix was the biggest reason why the Packers safety play improved so much from 2013 to 2014. Look for that to continue in 2015.
Other Players to Watch on Defense:
Casey Heyward, CB
Morgan Burnett, SS
BJ Raji, DT
Mike Neal, LB
Mike Daniels, DE
Tough schedule? Sure. But do I see anyway the Packers lose a game this year? No. 16-0.
5. Eagles over 4. Panthers
6. Seahawks over 3. Cardinals
4. Chiefs over 5. Bronocos
3. Colts over 6. Dolphins
1. Packers over 6. Seahawks
2. Cowboys over 5. Eagles
1. Patriots over 4. Chiefs
2. Steelers over 3. Colts
1. Packers over 2. Cowboys
1. Patriots over 2. Steelers
Don't really see the season going any other way. Super Bowl champs baby!