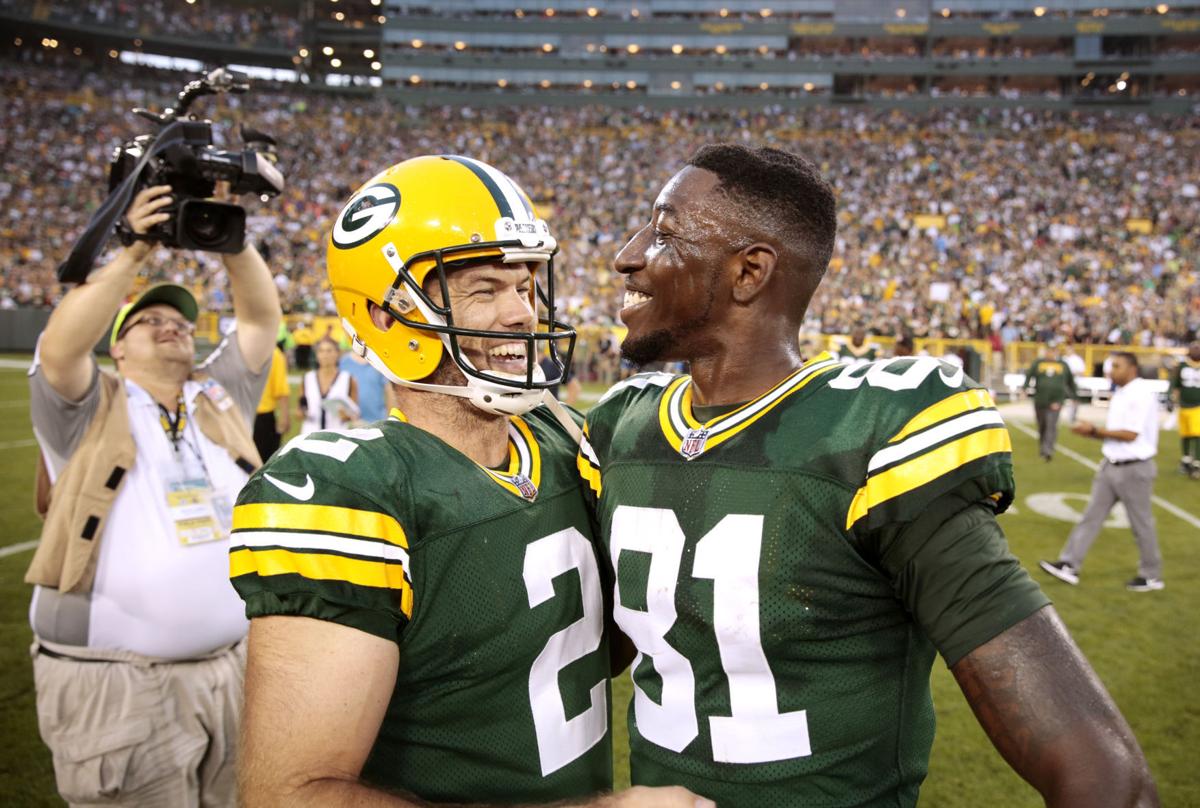 For the 3rd straight week, the Packers played an absolute garbage first half (offensively especially), and for the 2nd time in those 3 weeks they were able to make some plays in the 2nd half and snag a win.
One might say that a team with Aaron Rodgers at QB facing an 0-2 Andy Dalton team at home should be a bit more relaxing of a game, but it's the NFL. They're all professionals, anything can happen. Andy Dalton has made the playoffs 4 times in his career and the Bengals defense hasn't been the problem for them this year so far either. I missed most of the first half but the Packers offense was dogshit after their lone TD drive of the half. Rodgers threw a pick six and he seriously needs to stop throwing interceptions. Kinda sick of that garbage. The defense let up a couple of TD drives and it was 21-7. Hard to blame the defense when the offense only gained like 75 yards or something in the first half.
Rodgers came out of halftime firing and closed the gap to 21-14 pretty quickly. The defense kept the Packers in the game with some key stops, and Rodgers was able to lead a field goal drive as well. The Bengals tacked on a field goal eventually, and the Packers offense was tasked with scoring a TD in the final minutes of regulation. Rodgers made some great throws, receivers made some great plays and they were able to score a TD and tie the game up with under a minute to go. Geronimo Allison and Jordy Nelson made some clutch catches down the stretch and G-Mo would make one more in OT.
With the game tied, it headed to overtime where the Bengals won the toss and elected to receive obviously. Aaron Rodgers had never won a game in overtime entering Sunday. Largely because he had only ever attempted 6 passes in the 7 overtime games combined. He rarely even gets an opportunity in OT. But the Packers defense forced an awesome 3 and out and would give Rodgers that chance. After two incompletions Rodgers induced his classic free play off an offsides on the hard count and hit G-Mo down the left side for a 72 yard catch and run. Fucking awesome play and Crosby was able to knock in the 27 yard game winning field goal.
It was really nice to see the defense step up, albeit against another iffy offense, and give the offense a chance to catch up in the second half. Gotta love the effort from those guys on D, down quite a few players once again. Absolutely LOVE Josh Jones. The second round pick is a stud who is a safety/linebacker hybrid. He had two sacks on Sunday and I'd like to see more of him going forward. I hope Rodgers will have a game without a pick this year, but he's played well in second halves this year which is always nice. Knowing you're never out of a game because you have a stud at QB capable of making any throw at any point in the game is a good feeling.
The Packers have to turn around and play Thursday night against Chicago so it's unlikely they can get completely healthy before Thursday. But hopefully they can be closer to 100% on both sides of the ball when they travel to Dallas in a week and a half. Go Pack Go.
Also, another thing I wanted to mention is that Tony Romo is wonderful as an announcer. Dude cracks me up and actually has fantastic points and insights during the game. Love the Nantz/Romo combo on CBS' big games.