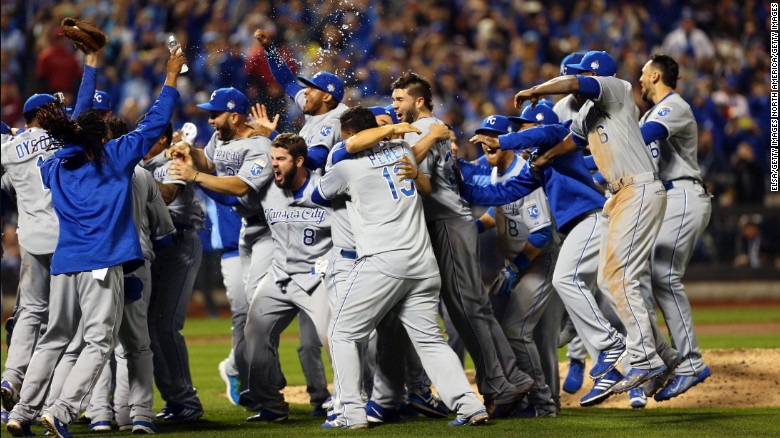 The MLB season officially got underway yesterday, and most teams start their seasons today, so it's a good time to crank out this season preview blog. I did a
Yankees season preview blog
earlier in the week, but I'm gonna make some predictions about each division, break it down, and then make some playoff predictions as well.
1. New York Yankees (94-68)
2. Toronto Blue Jays (88-74)
3. Tampa Bay Rays (86-76)
4. Boston Red Sox (79-83)
5. Baltimore Orioles (75-87)
I already made my case for the Yankees in my other blog, which is basically just based on the fact that their bullpen is nasty, their rotation will be solid if healthy, and their line-up is improved. I think the Blue Jays take a step back because they won't have a month where they basically don't lose. There's no way they repeat what they did last year, because they aren't that good. Plus their rotation sucks and the offense won't score 7 runs a game to back them up. Everyone says Marcus Stroman is the most underrated pitcher in the league, and yet I think he's actually the most overrated pitcher in the league. Dude blows. Tampa Bay will be a sneaky contender behind a Chris Archer led solid rotation, and an Evan Longoria resurgence. Boston isn't good. Their rotation blows after David Price, and their line-up isn't anything special. Kimbrel is a nice upgrade to their bullpen but they don't have solid guys that can get from the starter to Kimbrel. Mookie Betts and Xavier Bogaerts are scary, but other than that there isn't much in the Boston line-up. David Ortiz sucks. I'm being generous not putting them in fifth place. But Baltimore is gonna be god awful. They'll hit some home runs but it won't be enough because no one will be on base for their home run hitters, and because their starting pitching is probably the worst in the MLB.
1. Kansas City Royals (89-73)
2. Detroit Tigers (82-80)
3. Chicago White Sox (81-81)
4. Cleveland Indians (80-82)
5. Minnesota Twins (76-86)
I didn't want to pick the Royals but they find ways to win. They have a solid line-up and a great bullpen kinda like the Yankees. Their starters are iffy, but their division sucks and I think they have enough to win the Central pretty easily. The Tigers made some moves to improve this season, adding Jordan Zimmermann and Justin Upton. But it won't be enough to compete with the Royals. Zimmermann has been awesome with the Nationals for a while, so I expect him to be solid per usual, but I'm speculative about Justin Verlander and Anibal Sanchez. The offense should be improved but I don't think it will be enough to win the division. Chicago could have a solid front end of the rotation with Chris Sale, Jose Quintana and Carlos Rodon, but that's about their only strength besides slugger Jose Abreu. They just won't be able to put up enough runs to be a serious contender. Guys like Buster Olney love the Indians because Corey Kluber, Carlos Carrasco and Danny Salazar strike guys out. But they did that last year, and the Indians still sucked. They have pretty much zero offensive production. Francisco Lindor is real good, and Michael Brantley is solid, but not much other than that Their pitching is solid for sure and it will keep them in games, but much like Chicago it won't be enough. The Twins are young and improving, but their rotation is straight up trash. They're still a few years away from competing for the division.
1. Houston Astros (95-67)
2. Texas Rangers (93-69)
3. Seattle Mariners (85-77)
4. Los Angeles Angels of Anaheim (80-82)
5. Oakland Athletics (73-89)
The Astros shocked a lot of people last year as they led the West for a good part of the season, only to have the Rangers go on a tear and take it from them. Houston still got a wild card spot and were able to beat the Yankees in the wild card game. This year, I expect them to hold on and win the division behind a solid rotation led by reigning Cy Young winner Dallas Keuchel, and a young, powerful offense. Carlos Correa and George Springer are absolute studs. I expect big seasons from both of them. Correa is in only his second season and has become a popular MVP pick among many baseball analysts. The Rangers have one of the more underrated rotations in the bigs led by Cole Hamels, and it could get even better if Yu Darvish returns midway through the season. They have a solid offense behind Prince Fielder who had a great season last year, and an aging, but still productive Adrian Beltre. Seattle could have a big bounce back year if Robinson Cano has a nice comeback season after sucking for most of 2015. Kyle Seager was very productive last season and I expect that to continue now that he finally had a breakout season. Their pitching staff has the potential to be really good, but it will depend on if some younger guys can have breakout seasons. Everyone knows what King Felix brings to the table, but a lot of the guys behind him in the rotation are question marks. The Angels suck besides Mike Trout. And the A's suck besides Sonny Gray.
1. New York Mets (93-69)
2. Washington Nationals (90-72)
3. Miami Marlins (84-78)
4. Philadelphia Phillies (66-96)
5. Atlanta Braves (62-100)
The Mets have the best rotation in baseball. That's pretty much fact. Their offense is suspect, but Yoenis Cespedes returned and Curtis Granderson looked good last season. There's not much there, but it was enough to get them to the World Series last year, and it could happen again this year. You don't have to score a lot to win when you have Harvey, Syndergaard, deGrom and Matz. The Nationals lost Jordan Zimmermann, but they still have a rotation that boasts Scherzer, Strasburg and Gio Gonzalez. Tanner Roark and Joe Ross could be very solid 4th and 5th starters as well. And obviously the reigning MVP Bryce Harper leads an offense that could be much improved based on the health of Anthony Rendon, Jayson Werth, and Ryan Zimmerman. The Marlins have the potential to be one of the most improved teams in baseball. They have (hopefully) a full year of Jose Fernandez who is flat out one of the best pitchers in baseball, and if Giancarlo Stanton can stay healthy for a whole season, the offense could produce better than expected. Christian Yelich is a rising star who is a nice complement to Stanton in the line-up. The Phillies have some promising young guys in both the rotation and in the field, but they still suck. The Braves are even worse, and actually have no promising young guys that I've heard of.
1. Chicago Cubs (99-63)
2. Pittsburgh Pirates (94-68)
3. St. Louis Cardinals (89-73)
4. Milwaukee Brewers (74-88)
5. Cincinnati Reds (67-95)
The Cubs are a popular pick to reach the World Series, and be the best team in baseball because well they won 97 games last year and got better. Jake Arrieta and Jon Lester lead a good rotation which adds John Lackey coming off a great year with St. Louis. And then obviously you throw in the young studs they have in the line-up and you got yourself a World Series contender. Anthony Rizzo, Kris Bryant, Addison Russell and Kyle Schwarber are all expected to be even better than they were a year ago. They added Jason Heyward from the Cardinals as well, and the Cubs are looking deadly on paper to start 2016. The Pirates might not be as good as last year, but they still have guys like Andrew McCutchen, Gerrit Cole, Starling Marte, Josh Harrison, Francisco Liriano, and Mark Melancon that know how to win and can lead this team to big things. The Cardinals will drop off a bit as two of their better players from last year are now on the rival Cubs. They still have a solid rotation led by Michael Wacha and a healthy Adam Wainwright, and have pieces in the line-up that can still lead them to a lot of wins. But they won't win 100 games again. The Brewers aren't very good. The Reds have the potential to be the worst team in the league. Their pitching is horrendous.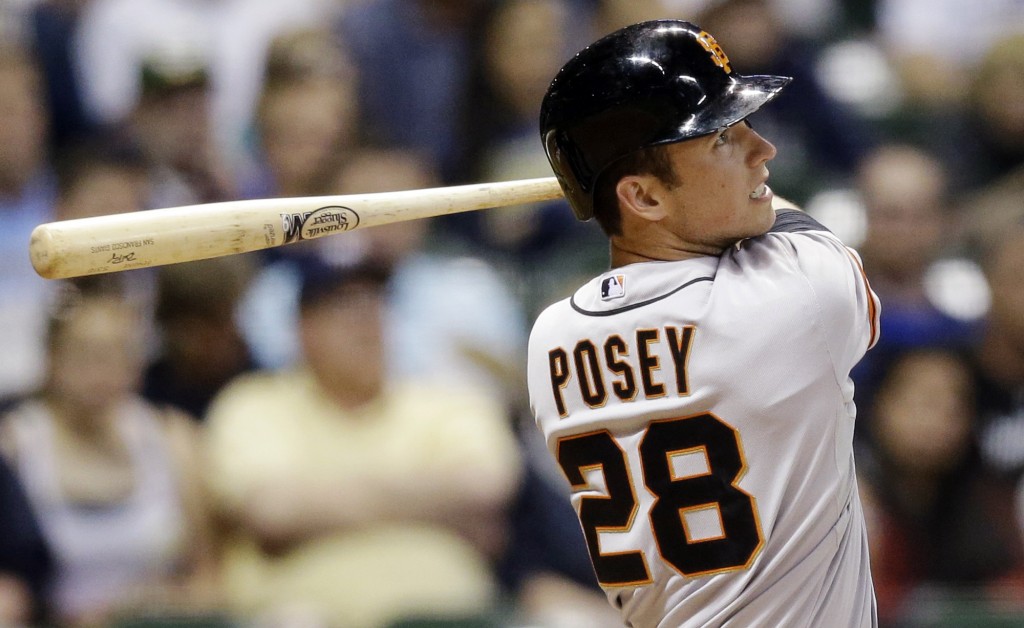 1. San Francisco Giants (91-71)
2. Los Angeles Dodgers (88-74)
3. Arizona Diamondbacks (85-77)
4. Colorado Rockies (78-84)
5. San Diego Padres (73-89)
I picked the Giants to win the division by default. They added Johnny Cueto, Jeff Samardzija and Denard Span. Cueto should be pretty good per usual which should create a great 1-2 duo at the top of the rotation with Bumgarner. For some reason, unbeknownst to me, a bunch of people think Samardakdkjakf is gonna have a bounce back year. Which is crazy to me because to "bounce back" it implies that you're usually pretty good, and you had one year that you're trying to bounce back from. In this case, Shark had one good year surrounded by a bunch of mediocre/horrid years. I expect more mediocre/horrid pitching from this asshole who thinks he's good enough to carry the "Shark" nickname. That being said, the Giants have a great offense led by Buster Posey, and they have a chance to uphold their "every other year" strategy. The Dodgers have Kershaw but other than that they have a ton of question marks with their pitching. Their offense should put up similar production as last year. But without two bona fide aces holding down the fort, similar production from the offense will lead to fewer games won. The Diamondbacks, having added Zach Greinke and Shelby Miller, were poised to seriously contend until AJ Pollock went down with an injury the other day. He's expected to miss at least half the season and without him, Paul Goldschmidt can't do everything. The Rockies could be a fun team to watch just based on the fact that Nolan Arenado and Carlos Gonzalez might combine for 95 home runs this year. Other than that, they're pretty much garbage. And I went all in on the Padres last year. Not doing it again. Fuck them, they suck.
AL MVP: Mike Trout, LAA (Runner Up: Carlos Correa, HOU)
AL Cy Young: Masahiro Tanaka, NYY (Runner Up: Chris Sale, CWS)
AL Rookie of the Year: Luis Severino, NYY (Runner Up: Byron Buxton, MIN)
NL MVP: Bryce Harper, WAS (Runner Up: Giancarlo Stanton, MIA)
NL Cy Young: Jose Fernandez, MIA (Runner Up: Jacob deGrom, NYM)
NL Rookie of the Year: Steven Matz, NYM (Runner Up: Trevor Story, COL)
AL Wild Card Game: Rangers over Blue Jays
AL Division Series: Yankees over Rangers, Astros over Royals
AL Championship Series: Yankees over Astros
NL Wild Card Game: Nationals over Pirates
NL Division Series: Cubs over Nationals, Giants over Mets
NL Championship Series: Cubs over Giants
World Series: Yankees over Cubs