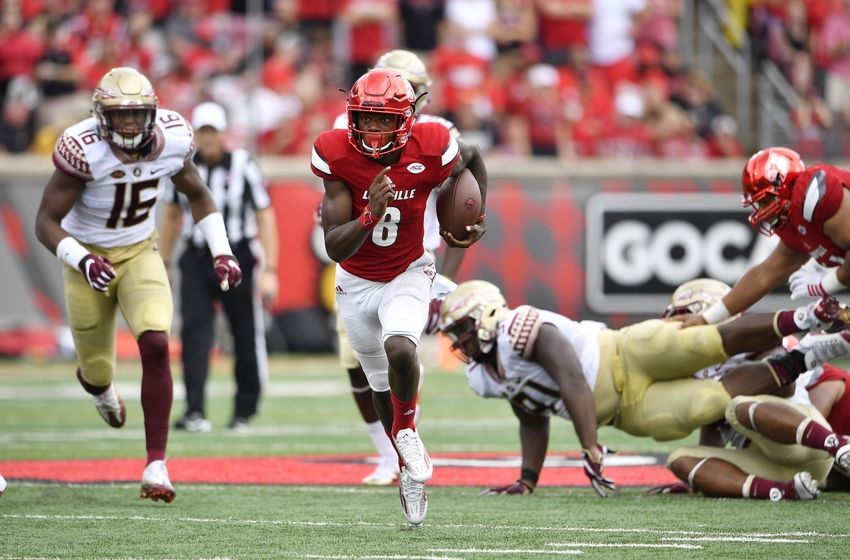 Week 3 already, huh? Well I'm behind as always since week 4 starts today. Soz.
1. Alabama Crimson Tide (@ #19 Ole Miss, W 48-43): Screw Alabama. Always sneaking away with wins. Think they're so cool.
2. Florida State Seminoles (@ #10 Louisville, L 63-20): FSU got absolutely trampled on by Lamar Jackson and co. Made me scared for October 1st.
3. Ohio State Buckeyes (@ #14 Oklahoma, W 45-24): Impressive win for the Bucks on the road in Norman. Personally I love it. Screw Oklahoma.
4. Michigan Wolverines (vs. Colorado, W 45-28): Michigan got a scare from Colorado early but they were too good the rest of the game.
5. Clemson Tigers (vs. South Carolina State, W 59-0): Tigers finally put a game together. Although I woulda liked to see Deshaun play a whole half, and them put up an 80 spot on these guys. We got Georgia Tech in Atlanta tonight. Gotta play well, we got some bad luck down there. Hopefully it plays as just another tune up for Louisville who all of a sudden looks like the best team in the ACC.
6. Houston Cougars (@ Cincinnati, W 40-16): Good way to start conference play for Greggy Ward and the Cougs.
7. Stanford Cardinal (vs. USC, W 27-10): Another tight game for Christian McCaffrey. Easy win for the Cards.
8. Washington Huskies (vs. Portland State, W 41-3): I see Washington still is in the midst of the difficult stretch of their schedule.

9. Wisconsin Badgers (vs. Georgia State, W 23-17): Such a Wisconsin win.

10. Louisville Cardinals (vs. #2 Florida State, W 63-20): I love and hate this win by Louisville. I love it because screw Florida State. I hate it because it makes me nervous about Clemson facing them.

11. Texas Longhorns (@ California, L 50-43): Just when you think Texas is back, they aren't.
12. Michigan State Spartans (@ #18 Notre Dame, W 36-28): Honestly I though Sparty would have to hold Notre Dame to like 17 points for them to win this game. Didn't really know they were this good.
13. Iowa Hawkeyes (vs. North Dakota State, L 23-21): No Carson Wentz? No problem.
14. Oklahoma Sooners (vs. #3 Ohio State, L 45-24): Oklahoma STINKS.
15. Tennessee Volunteers (vs. Ohio, W 28-19): Sick win Tennessee.
16. Georgia Bulldogs (@ Missouri, W 28-27): Impressive game winning drive by the freshman QB. Other than that, I don't know why they were losing in the first place. Didn't everyone on Missouri quit because they aren't safe enough?
17. Texas A&M Aggies (@ Auburn, W 29-16): Nice way to start conference play for the Aggies. I think.
18. Notre Dame Fighting Irish (vs. #12 Michigan State, L 36-28): Tough 1-2 start for the Irish.
19. Ole Miss Rebels (vs. #1 Alabama, L 48-43): Dammit, Swag.
20. LSU Tigers (vs. Mississippi State, W 23-20): LSU really isn't that good.
21. Baylor Bears (@ Rice, W 38-10): First road rape of the season for Baylor. Albeit, a pretty weak one.
22. Oregon Ducks (@ Nebraska, L 35-32): Didn't know Nebraska was on the comeback trail. Kinda love it.
23. Florida Gators (vs. North Texas, W 32-0): Sick win Florida.
24. Arkansas Razorbacks (vs. Texas State, W 42-3): Razorbacks stayin hot.
25. Miami Hurricanes (@ Appalachian State, W 45-10): People were calling this a good win. What? It's god damn Appalachian State. Chill.
Welp, see ya in an hour for the start of week 4. Go Tigers.