Attended my first Greenville Road Warriors hockey game tonight, and it was a ton of fun. The Road Warriors are an ECHL team and an affiliate of the New York Rangers. Got a couple requests from my buddies to do a blog (couldn't tell if they were serious or not cause they were hammered) so I'm gonna do one. I had a blast so why not.
But let me tell you something. And I'm being completely serious. If you don't go to the Road Warriors games for Thirsty Thursday nights, you're an IDIOT. $5 tickets, $2 beer, $2 hot dogs, $2 pretzels. And not to mention, the Bon Secours Wellness Arena is ELECTRIC. Sure, it was a crowd of a few hundred, but if you drink and go with a group of friends, it is nothing short of absolutely electric.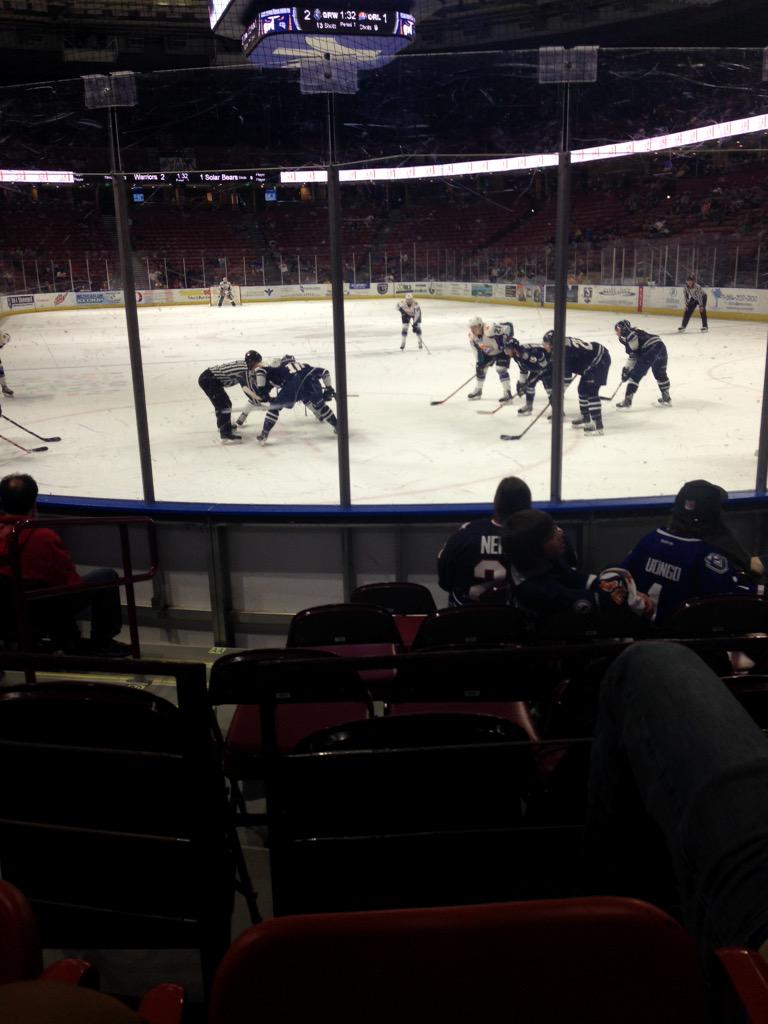 Step by step guide to having a great fucking time at a Greenville Road Warriors game:
1. Go on a Thursday
2. Get seats close to the ice (not that fuckin hard)
3. Drink
4. Have your friends do the mid-game activities. My boy Kelan did musical chairs on ice and won. Pulled a sweet move on some dumb bitch for the win and got booed for it. The whole club team was cheering though. Fuck the haters. A free dinner for two was on the line. Gotta do what you gotta do.
5. Find a crazy black guy who is the biggest Greenville Road Warriors fan on the planet and go nuts with him.
6. Just go crazy for no reason and get on the jumbotron. Guaranteed to be on the jumbotron if you act like it's the best day of your life.
Made the playoffs tonight with a big win over the Orlando Solar Bears. Let's fucking go.
All in all, the game was just a lot of fun, and if you don't go to one of these games, you're brainless.
P.S. The Orlando Solar Bears may have a fucking pun as their nickname, but their logo is fire.