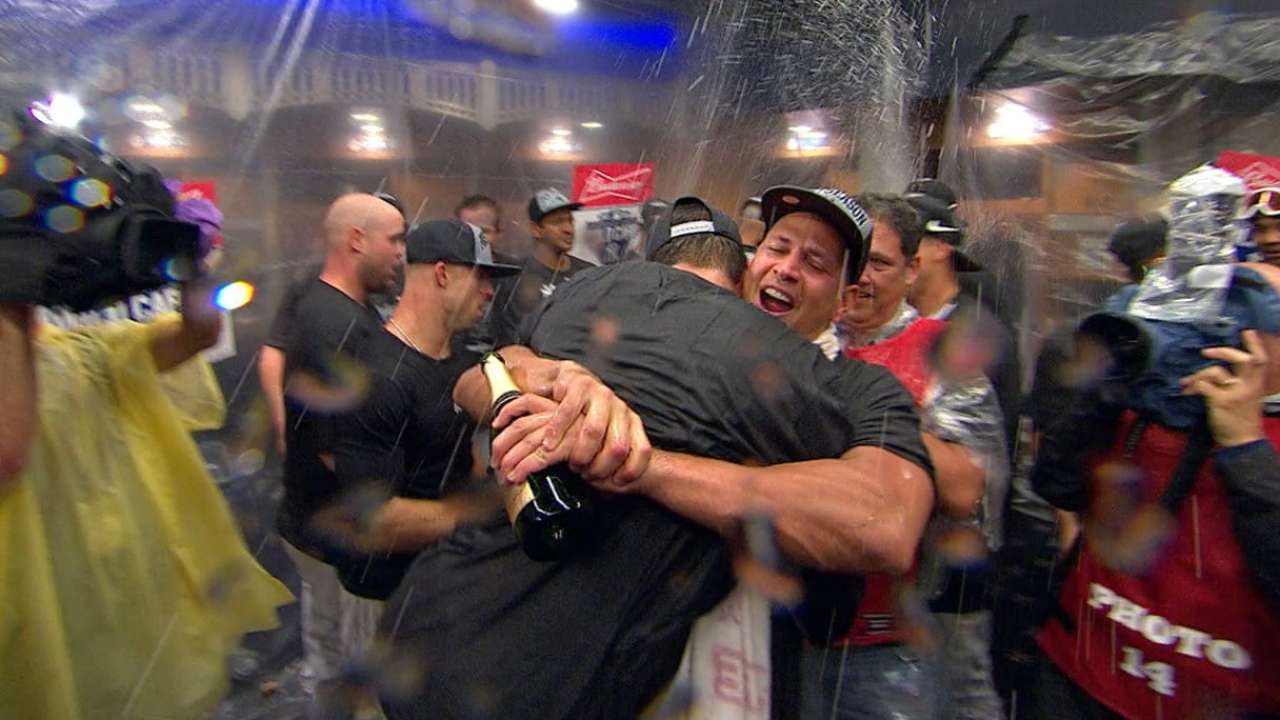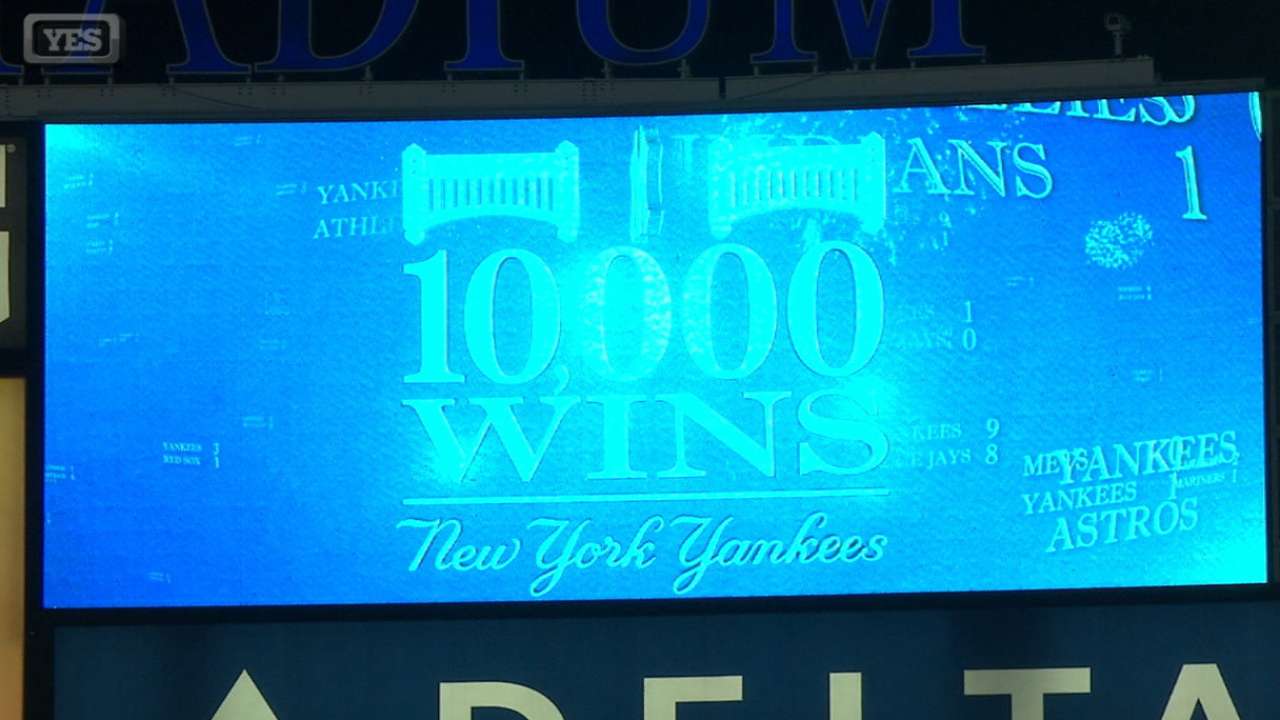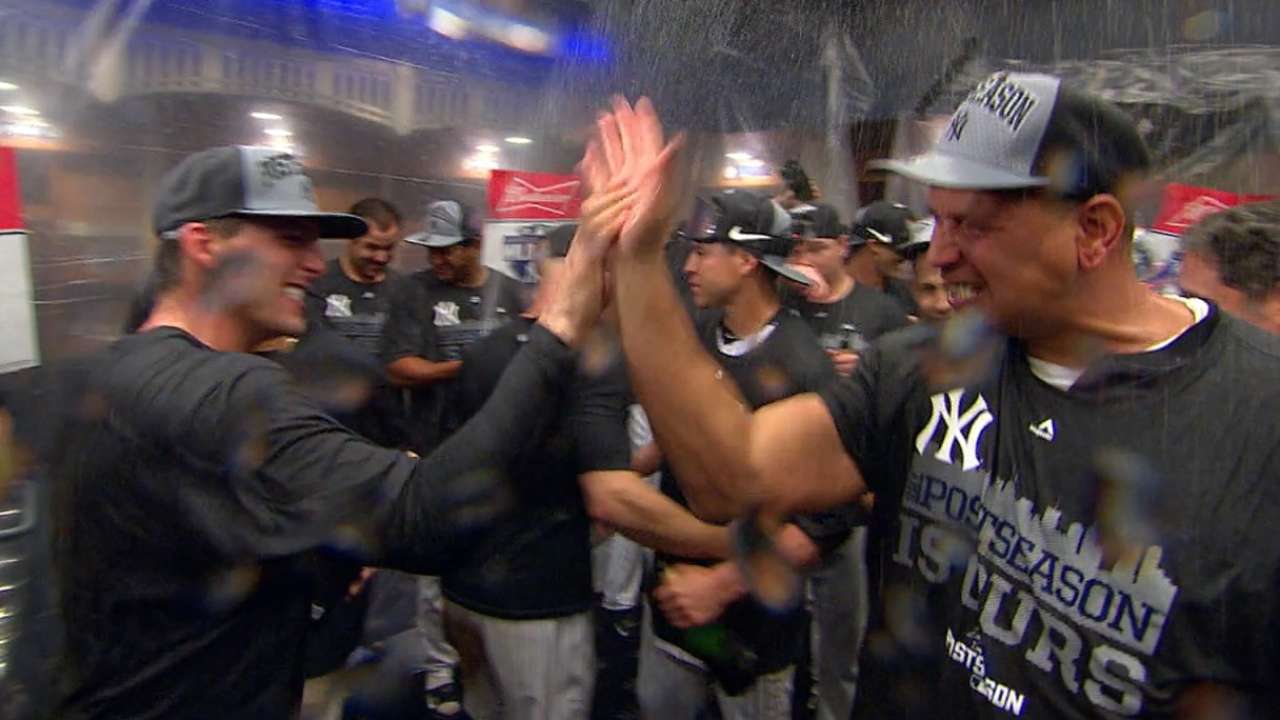 Great night for the Yankees last night as they get back in the postseason for the first time since 2012 and get their 10,000th win in team history. A lot of great pictures from last night but it's Friday so I don't feel like embedding them all from Twitter.
CC pitched a gutsy 5 innings last night only giving up 1 run, and then Adam Warren came in a gave them a huge 3 shutout innings before Betances came in and got the save (Miller had the night off). Beltran's homer early in the game got the offense started and two of our young studs finished off the victory with some insurance late in the game. Greg Bird and Rob Refsnyder both went deep to give the Yanks some breathing room late. Absolutely love it.
I don't wanna hear anything about how making the wild card game isn't the playoffs, because in the old format the Yankees would be atop the wild card standings and would get in anyway. The Yanks are in great position to win that game on Tuesday, just needing another win or a Houston loss to sure up home field for that wild card game. The Yankees can prepare their ace, Tanaka, for the start while these other teams are gonna do whatever they have to do to just make it in that game. Last year's World Series was between two teams that played in the wild card game so I don't see the problem with celebrating like the Yankees did last night. I loved it. And of course A-Rod was front and center in the celebration. God I love that guy. Enjoy it Yanks. Sure you guys had an 8 game lead in July and let Toronto take the division, but the Yankees weren't supposed to taste the playoffs this year with their old-ass roster. Welcome back to the playoffs boys, it's been too damn long. October baseball in the Bronx is back baby!!!!