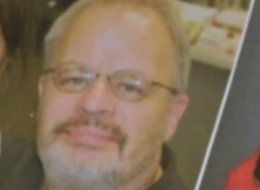 NY Post
:
OTHELLO, Wash. — A Washington state teacher acknowledged ordering an 8-year-old student to unclog a toilet with his bare hands, and the boy's parents say the educator deserves more than a reprimand.
Artie and Lisa Adams tell KEPR-TV that they learned of the Nov. 6 incident at Scootney Springs Elementary School in the small city of Othello when they asked their son about his day at school.
The third-grader said he reported the clog and teacher Brent Taylor told him to clear it with his bare hands.
The parents complained. The principal reprimanded Taylor and ordered the 23-year teaching veteran to review a hygiene course. Othello Superintendent George Juarez says he stands by the principal's decision.
Messages left for Taylor at the school and for Juarez weren't immediately returned.
The boy has transferred to another school.
My initial reaction:
Yeah a hygiene course is gonna fix this guy. What a disgusting human being. If you make a habit out of unclogging toilets with your bare hands that's fine (not really, you're gross), but to make an 8 year old student do it?! Just so uncalled for. Poor kid. Just wanted to go to school, start chaos with his buddies, learn some geography, and take big shits without having to worry about shoving it down the toilet himself with his bare hands. Dude's scarred for life.
The teacher saying "nothing I haven't done myself" is one of the most ridiculous quotes of all time. Hey man, if you like trying to push shit successfully down the toilet with your bare hands so much, why don't you do it? Don't push your shit agenda on everyone else.
P.S. Not sure how you even go about unclogging a toilet with your bare hands. Seems pretty impossible to me. Clearly this teacher has it down to a science though. Dude should be in prison. Lock him up.