So the
video we've all been waiting for
debuted last night at the Billboard Music Awards and needless to say it was incredible. So many celebrity babes all in one video is almost too much to handle. Not to mention, Taylor herself looks like a 13 on a scale of 10. Like I said when I wrote the blog about all these cast members, I definitely could have done without Lena Dunham smoking her stupid cigar. That woman (I think she's a woman?) is the most disgusting person on the planet so having to deal with her face for even 2 seconds is brutal. That being said, everyone else was hot as fuck and Kendrick Lamar actually being part of the song was something I'm guessing no one saw coming. But I loved it. He absolutely crushed it. A Taylor Swift, Kendrick Lamar collabo was something I never knew I needed until last night.
It's pretty incredible to think about the fact that the girl who sang this song...
...would eventually do a collaboration with the guy who made this song.
What a world.
And in case you missed my live tweet of the show, here are some other things to take away from the Billboard Music Awards:
Taylor looked absolutely perfect for the actual show as well.
Van Halen performed "Panama" to open the show after the "Bad Blood" video was shown...And David Lee Roth wore Under Armour and was dancing around like it was 1984.
He also plugged Nicki Minaj into a line in the song like she was gonna come out for a verse, but I think David Lee Roth just has a huge crush on her. Not surprisingly by the way. (Around 3:00 in the video he does it.)
Harry Styles looked like he was fucking some European dime and was late to the show so threw on his clothes real quick. Anything works for that dude.
He also gave Niall a nice little dick grab.
Jennifer Lopez continues to shock me with her ageless hotness.
Chris Brown's suit game was absurd, but awesome.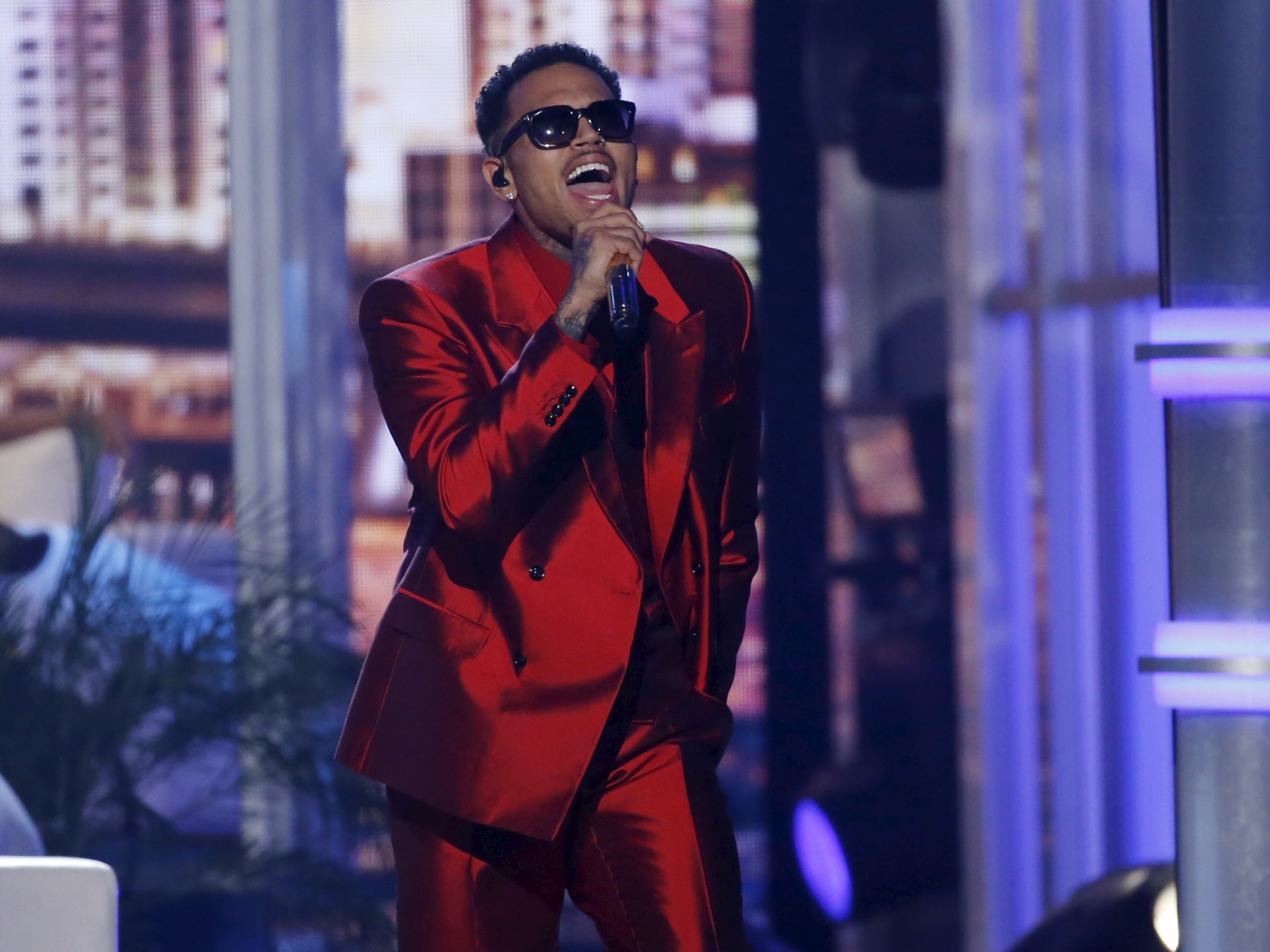 50 Cent looked like the shading practice you do with charcoal in like 4th grade art class.
Rita Ora is one of the hottest chicks that no one talks about.
Britney Spears and Iggy Azalea performed that
terrible new song
so I'm gonna use it as another excuse to show you guys this.
That about does it.
Here's the full list of winners last night
. Taylor Swift won pretty much everything, and 1D took home a few noteworthy awards too so I was pleased. I feel bad for Katy Perry because T-Swift and 1D just win everything and KP never gets anything. Those three need to just get every award ever and divide them up evenly. Also, the fact that "Happy" by Pharell is still winning awards is astonishing to me. I'm surprised fucking "Blurred Lines" didn't win anything. It'd be one thing if it was a good song, but "Happy" is straight up one of the worst, most annoying songs I've ever heard.