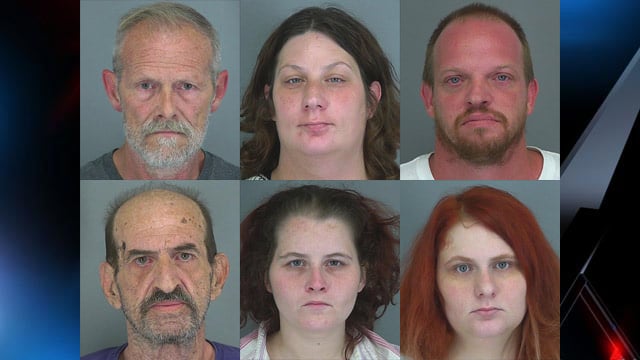 FOX:
SPARTANBURG, SC (FOX Carolina) -
Seven adults are accused of child neglect after deputies said they found 15 kids living in a double-wide trailer that smelled of urine, was covered in roaches, animal feces and more.
Spartanburg County deputies were alerted to possible abuse and child neglect by Spartanburg School District 6 and responded to the home where 24 people live in Woodruff.
Deputies said when they arrived, they saw 10 dogs and four cats running around, six kids swimming in an above-ground pool filled with green algae water from lack of chemical treatment.
Inside the home, deputies said they found animal feces on the floor, a roach infestation in the kitchen cabinets and throughout, piles of clothes and clutter, medicine bottles laying around along with unsecured guns.
Full Story
Another day, another fucked up story from the state of South Carolina. Listen, I'm all for living in double wide trailers if it's ya know just Jake Owen going anywhere with his chick or it's some sweet pimped out trailer home. But when you got 24 people including 15 kids living in a fuckin trailer home, you gotta figure your shit out. And who knows if these are even these people's kids. On one hand, you could say that they're just a bunch of fucked up people kidnapping kids and forcing them to swim in algae pools and sleep in dog shit. But on the other hand, you could say that all these people are related and they all literally just don't give a fuck about their kids. Like I said yesterday stories like these just can't be any more stereotypical of the area. In Bumfuck, South Carolina and you got 24 people, 10 dogs, 4 cats running around in a shit filled, piss-smelling, roach invested trailer home. Be careful where you step, you might fire off a few shots of those unsecured guns laying around.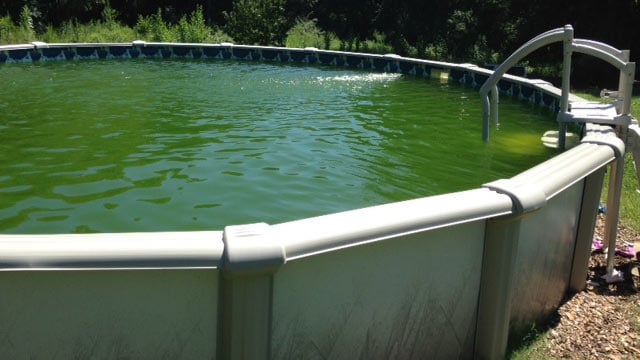 P.S. How bout "mini maggies mom" with the genius comment at the bottom of this article?
"It is unbelievable that all of these adults would allow this to continue. Thank God somebody called it in to the authorities."
Hey Mini Maggies Mom, take a look at the mugshots of these people. You think those are the faces of people who give a fuck about their kids? No, they just pop some more pills, do some more lines of cocaine, and then shove the kids in the green pool while they shit and fuck in the trailer.
The double wide trailer is just one of a few places Jake Owen would go with his girl, but I just wanted to throw in a Jake Owen reference cause it's the first thing I thought of when I read "double wide trailer" in the story. Also, this song can lighten up your mood after reading about these fucking crackheads from the sticks.