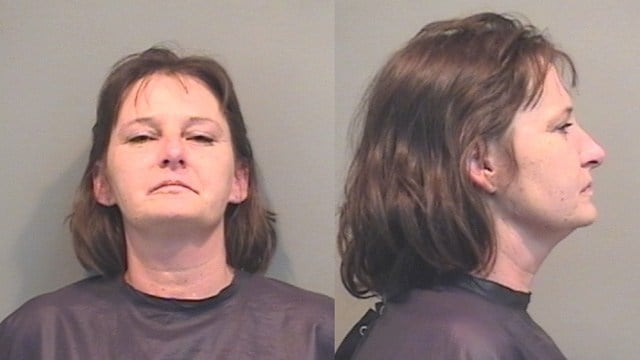 FOX
:
UNION, SC (FOX Carolina) -
Union County Sheriff's Office deputies arrested a woman they said caused a disturbance at a courthouse on Tuesday.
Pamela Morgan was arrested for disorderly conduct on Oct. 21. Deputies said she was shouting, cursing and causing a disturbance outside an office window at the Union County Courthouse.
Witnesses said they saw Morgan changing clothes in public view. Morgan changed clothes three times and was in her underwear in public at one point, deputies said.
Morgan was placed under arrest for disorderly conduct and transported to Union County Jail.
Weird move by Pamela here. Why are you even at the courthouse? Like you weren't even on trial for anything. Just standing outside at the window screaming
obscenities and getting naked at the people trying to deal with their traffic violations. It's almost like she walked by the courthouse and said "ooh that looks like fun" and decided her route to a riveting trial was to disturb the already ongoing trials. Just very weird stuff that I imagine you won't see outside of Union, South Carolina. Maybe Spartanburg.
So it says Pamela changed clothes three times. I NEED to know whether this means she just took her clothes off and put them back on three separate times or if she brought three separate changes of clothes to put on. She'd go from borderline having mental issues to being an absolute freaking PSYCHO if she actually brought separate outfits to change into while she dropped F bombs on Union County's speed limit violators. I'd like to think she did. Which would be INCREDIBLE. Brought along some weird ass costumes to wear for this event. Lock her up. She's probably killed people.